"No food necessary. True bats know false powers drag you down."
Details
Recorded: Metropolis Studios, London and Toe Rag Studio, London in mid 2011.
Released: 14 November 2011
Mark E Smith – vocals
Peter Greenway – guitar (uncredited)
David Spurr – bass
Keiron Melling – drums
Eleni Poulou – keyboards, vocals
Background
Your Future Our Clutter had been released a couple of days into The Fall's spring 2010 tour, which saw them play 17 dates in April-May. The group seem to have been on great form, which they maintained throughout the year and much of 2011.
On 21 May in Wakefield, Get a Summer Song Goin' got its sole live outing.
The group played several festivals in the summer of 2010, including Primavera in Barcelona, Portugal's Milhões De Festa, Bestival, Field Day in London and Poland's Off Festival (after which the group did an interview that's quite hard to hear over the Polish translation). At Field Day, Greenway was debuted.
On 21 November in Switzerland, Age of Chang was debuted; also, Muzorewi's Daughter made a surprise reappearance, the first time it had been played in almost 30 years.
In December, the group played five dates in Australia and New Zealand.
The first of the group's 30 2011 dates took place in Tel Aviv on 20 January. The Fall playing in Israel had provoked protests at their Camden gig the previous November. There are several videos (of varying quality) of the Tel Aviv performance here.
After their one-album deal with Domino, it was announced in April 2011 that The Fall had signed to Cherry Red, an independent label founded by in 1978 by Iain McNay (and named after a Groundhogs song).
Dates in Switzerland, Germany and Spain followed. I've Seen Them Come was played for the first time in Berlin on 12 May.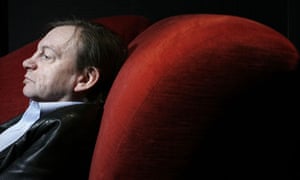 Smith was interviewed by The Guardian for its Q&A feature in May 2011. His answer to the question, 'Which living person do you most admire, and why?' was:
'All nurses and television programmers at 4am who "update". But mainly myself, as Napoleon.'
His desired superpower:
'No food necessary. True bats know false powers drag you down.'
The interview also saw him use the phrase, 'Fear is something I try not to absorb' which, in 2018, would feature in this mural.
Ersatz GB material began to appear in earnest over the summer of 2011. A new song was played at the Friends of Mine Festival at Capesthorne Hall in Cheshire on 22 May; it's not certain which one it was, but it's likely to have been Cosmos 7. Inexplicably, MES performed wearing two shirts.
Cosmos 7 was definitely played (as the opener) at the next gig, in Paris nine days later (from 8:16 below).
Another new song appeared on the setlist for the 1 June date in Camden, probably Laptop Dog. It was certainly in the set by the 30 June performance at Liverpool University, when Nate Will Not Return received its debut. At the same venue on the following night, Happi Song and Taking Off were played for the first time. At the third night in Liverpool, Mask Search (at this point entitled 'Scaramanga') and Monocard got their first outings.
The Fall's gigs during 2010 and the first half of 2011 were generally very well received; reviews on the Fall Online Forum and elsewhere saw the new material greeted with enthusiasm. Things took a rather negative turn in the Autumn, however. Two dates planned for October in Brazil were cancelled, apparently because of ill health. The Cardiff university gig on 22 October was less than successful. An apparently worse for wear MES only managed to perform for around half an hour, before exiting (just after two minutes here) and leaving the group to play a handful of instrumentals and songs with Eleni on vocals.
November saw Tim Presley return to the live line-up for the remaining dozen 2011 gigs, covering for Pete Greenway who was on paternity leave. The first of these dates, on 2 November in Leeds, saw the group perform a cover of Warren Zevon's Werewolves of London for the first and only time (a song also heavily 'borrowed' from by Dexys Midnight Runners). The gig was another messy one, MES once again well-oiled and wandering on and off stage. At one point, he was sprayed with beer from the audience.
The next night in Edinburgh was even worse, MES barely appearing on stage, leading to boos and glasses being thrown. Eleni told the crowd that he had 'wounds on his feet' and got into a rather confrontational exchange with the audience. (Smith seemed to still be suffering with his feet when interviewed by The Quietus a couple of weeks later.)
The gig descended into complete farce as an audience member (possibly this guy) took to the stage, delivering an impressively flamboyant improvised lyric to Reformation! before being escorted off-stage by a bouncer. Thereafter, a sheepish-looking MES re-emerged to finish the song and then launch into a spirited rendition of Mr Pharmacist.
The next night's performance in Newcastle seems to have been greatly improved.
The bootleg of the following gig (in York, 5 November) also finds the group back on form, rattling through a fast-paced and energetic set.
On 7 November, Laptop Dog was released as a limited 7″ single (that played at 33rpm). The title track is the same as on the album, but the b-sides were alternative versions. Cosmos 7 has a sharper, crisper sound, and Spurr's bass is much less prominent than on the album; Smith's vocals also verge on the demonic. Monocard is a little thinner-sounding than the Ersatz GB take, but isn't vastly different.
In The Wider World…
The previous month, Libya's Colonel Gaddafi was captured and killed. Basque separatist group ETA ended its campaign of violence after 43 years.  In November, a 34-vehicle pile-up on the M5 (one of the deadliest in British history, with 7 killed and 51 injured) brought the then-ongoing debate about raising the speed limit to 80mph to a rapid conclusion. Footballer Gary Speed committed suicide, aged 42.
Read All About It by Professor Green featuring Emeli Sandé was at number one in the singles chart (which, for the first time in several posts, is at least a song I recognised). It was book-ended by two stints at the top spot for Rihanna's We Found Love (which, if I had ever heard before, I've sensibly blotted from my mind). It was a sign of the times that there were 33 different number one singles in 2011, compared to only 17 twenty years earlier.
The album chart told a similar tale, both in terms of quality and turnover. October and November saw albums by 8 different artists reach number one: Kasabian, James Morrison, Steps, Noel Gallagher's High Flying Birds, Coldplay, Florence and the Machine, Susan Boyle and Michael Bublé. Find a decent song amongst that lot.
The Album
Like YFOC, Mark Kennedy designed the cover, this time with some assistance from MES himself. It takes a similar 'collage' approach to its predecessor, although arguably less successfully, being rather a garish mess. (This may well, of course, be what Smith was aiming for.)
A different album cover (see above – there's a larger version here) was originally displayed on Cherry Red's website. Some typically thorough detective work by dannyno (see here and here) revealed that many parts of the collage came from a single issue of the New York Times (31 July 2011). Dan also investigated the final version of the cover, discovering that it included cuttings from Metro, 2 August 2011 and the 3 August edition of the Daily Mail.
Smith discussed the album's title with Kevin E.G. Perry in an interview for The Quietus:
'I tell him it sounds like a state of the nation address. That Great Britain isn't what it seems to be, or perhaps what it used to be. Smith, however, has never been one for nostalgia.

"There's always that rose-coloured glasses sh*t, but people forget how crap it was in the 70s. All you've got to do is look to your right to know what the title means. Ha ha ha ha." To our right, a woman with a toddler in a pushchair has taken a seat. The handles of the pushchair are heavy with shopping bags. "What surprised me was that a lot of people didn't know what 'ersatz' was."'
In the interview, Smith returned to another familiar topic: work ethic. He described how he was keen to get the album out just before Christmas, despite record companies' general inclination to put out 'Christmas rush Best Hits Of Robbie Williams or whatever'; he also – not for the first time – despaired at how slowly labels work:
'"We need six months to do it. We need six weeks to develop the marketing." All this sh*t. "We need six weeks to do the marketing, six weeks to do the interneting." Can't you just get the f*cking thing out?'
Pete Greenway was not credited as playing on the album (although he plainly did, and has four songwriting credits). Whether this was Smith having a dig at him for taking paternity leave, an odd MES joke or just a typical Fall cock-up is unclear.
In an interview with The Irish Independent, Smith suggested that the album 'could have been a lot better':
'The problem with that LP is the mix. They pressed the wrong mix. It's still alright… people have responded well to it.'
In fact, Ersatz GB received perhaps the most polarised reviews of The Fall's career. In The Sunday Times, long-time champion Stewart Lee welcomed the group's metamorphosis into an 'amphetamine-drone rock band… The Fall remain our most vital group.' The NME's Ben Hewitt was similarly impressed, giving the album 8/10:
'…they continue to lob the occasional hand grenade into the mix and revel in the resulting chaos… there's really only one salient truth about Ersatz GB – the The Fall, even at nearly 30 albums old, still stand alone and aloft.'
John Robb (writing for Louder Than War) admired its 'total brilliant disdain for tedious "proper songwriting" laws'; Marc Masters in The Wire was also a fan:
'[Smith's] bilious delivery makes even the goofiest songs on Ersatz GB shake with urgency… his bark infects everything around it, giving the music a nervous, vibrant edge and turning potentially slick songs into serrated mantras.

Its peaks thrust it toward the upper end of The Fall's daunting discography.'
There were, however, several reviews right at the other end of the spectrum. In Uncut, Gavin Martin felt that 'the allusion to the decline in the nation's craftsmanship in the title is painfully ironic'. Pitchfork's Douglas Wolk thought that the album's 'abrasiveness, inscrutability, and tedium are increasingly tough to take with repeated close listening'; the musicians sounded like an 'anonymous pickup crew' creating an 'almost totally generic hard rock record'. On the BBC website, Garry Mulholland struck a similar note:
'The problem with The Fall in 2011 is straightforward, really. The band isn't very good. Or, to put it another way, they are very slick and versatile rock musicians, but they have absolutely no sound of their own. A poor LP that proves that Mark E. Smith alone does not The Fall make.'
In The Guardian, Rob Fitzpatrick also put the boot in. Describing Smith's vocals as a 'gruesomely liquid growl spooned over the top like a cold, rather unpleasant custard', he went on to accuse the group of predictability:
'[Their] 317th studio album, or whatever it is, has absolutely no chance of reaching beyond the people who dutifully queued up for their 316th album: everyone already knows what to expect and, largely, they'd be right'.
The Times' Neil Gardner was one of the few critics to remain ambivalent: 'A curious mixture of the slapdash and the inspired, The Fall remain as strange, esoteric and infuriating as ever.'
In terms of chart performance, Ersatz GB fell short of its two predecessors' decent top 40 placings, reaching number 88 (although, surprisingly, this was 27 places higher than Fall Heads Roll and 68 better than Real New Fall LP).
The Songs
Cosmos 7
Whatever Ersatz GB's faults, you can't accuse it of not hitting the ground running. In the grand tradition of ballsy, heads-down opening rockers, Cosmos 7 is right up there with D.I.Y. Meat, The Joke and Jim's "The Fall". This review captures it well:
'Cosmos 7 races out of the blocks like a greyhound jacked-up on amphetamines; Smith's utterances and curses anchored dead centre amidst a whirling cacophony of rockabilly clatter.'
It belts along at a heck of a pace, underpinned by Keiron's muscular, frantic krautrock beat which Pete and Dave work hard to (just about successfully) keep up with. Eleni contributes some nice splurges of wiggly synth. Turn up the distortion a little, and it could be Motorhead.
MES gibbers manically throughout, making very little sense ('Rat's head!'; 'Russian in  back!') and makes some distinctly disturbing noises (a deep, malevolent growling just after the two minute mark, plus an alarming rolling ululation that appears at 1:04). His unhinged incoherence blends really well with the thrashy cacophony surrounding him.
There's an interesting studio out-take here, which is a little less frantic and has much more prominent keyboards. The song was played live 24 times, 2011-12.
Taking Off
A little more understated than the opener, Taking Off still maintains the album's momentum admirably. After a sliding, spacey intro that zooms woozily across the channels, Greenway contributes some lovely, intricate little guitar runs that give it a slightly blues-rock feel; one that isn't a million miles away from some parts of RPTLC (Reformation quite correctly notes its similarity to Scenario). PG also adds some nicely-judged garage-punk thrash (e.g. at 1:37-1:56); Spurr and Melling lay down a solid, unfussy backing, letting the guitar take centre stage; Eleni, once again, contributes some sci-fi squiggles that provide additional texture.
Smith's lyrics are particularly stream-of-consciousness: '8 PM, tidy Italian!'; 'Stress at four is forbid'; 'Grating three-fold within a thorough lack of paper'. You might think that Taking Off would be the only song ever to reference Bonjela – I certainly did – but detective dannyno strikes again: it's in the lyrics of Pick Up The Mic by grime MC JME (it's at 0:51).
'Skip', at 2:02, is another one of those indefinably magnificent enunciations. The Annotated Fall suggests, not unreasonably, that 'the lyrics to this song really seem to be about the sound of the words as much as anything else', although it does also point out that there may be a reference to Beefheart's Neon Meate Dream of a Octafish.
Once again, there's an out-take version to be heard on YouTube, although it's closer to the album version than the alternative Cosmos. Played live 24 times, 2011-14.
Nate Will Not Return
Musically, Greenway once again takes centre stage, ploughing an agile krautrock furrow whilst Spurr and Melling hold down a taut rhythm. But the most notable feature of the song is Smith's lyric, which (in unlikely fashion) discusses the character of Nate Archibald from American TV series Gossip Girl through a series of '-ate' rhymes: 'sublimate', 'replicate', 'New Jersey State', 'straight', 'crate'.
The humorous 'I might visit the gallery known as Tate' line is fun, but overall the rhyming dictionary approach palls some time before the six minutes are up. Played live 37 times between 2011 and 2014.
Mask Search
A lively, scampering piece of rockabilly, but one that has 'unfinished idea' written all over it. Smith's vocals are disturbingly high in the mix in places (on headphones, it feels like he's suddenly appeared at your shoulder to growl into your ear), and it features some uncomfortably phlegmy gargles. Snow Patrol are a pretty lazy target, and MES doesn't have much interesting to say about them anyway.
There's the germ of a decent idea here, and Eleni's atonal synth work adds some welcome variety, but in the end it's all a bit lazy, predictable and forgettable. Only played live twice.
Greenway
One of the group's more divisive songs, Greenway sees The Fall take an unexpected diversion into Greek heavy metal. Musically, it's a cover of Gameboy by Athenian comedy-thrash-metallers Anorimoi (or ανώριμοι, apparently Greek for 'the immature ones').
Whilst the weighty, stomping riff is not a Fall original, the lyrics are (mostly) very much Smith's own. The Annotated Fall says:
'Greenway, of course, is Peter Greenway, the Fall's guitarist, who says the song is not about him as he really is, but as MES would like to imagine him, as some kind of badass. The song doesn't, on the face of it, seem to be about Greenway at all; his name scans the same as "Gameboy", but the rest of it seems to be about the narrator (MES?) being grumpy about other bands, a familiar enough theme. Live versions seem to indicate the band in question is These New Puritans, who are named after a Fall song, which fact alone is probably enough to attract Smith's bleary raptor gaze.'
The most notable line, of course, is 'I had to w*nk off the cat to feed the f*cking dog' (and vice-versa). This was, in fact, lifted from Jon Wayne's But I've Got Texas: 'I've gotta jack off the dog just to feed the god damned cat'. (Jon Wayne was the recording alias of David Vaught; But I've Got Texas was the opening track on his 1985 album, Texas Funeral.)
MES is once again on especially gargly form (0:23-0:30, for example, sees him sounding particularly phlegm-ridden); there are also some disturbingly tortured backing vocals lurking in the background over the last minute or so.
It's simultaneously grimly stupid (or possibly stupidly grim) and entertainingly hilarious. There's an out-take version here that's a little plodding in comparison, but features some nicely-layered distorted and scuzzy guitar as well as a wibbly, heavily flanged solo guitar line. Also, someone had enough time on their hands to produce this rather silly remix:
Played live 42 times, 2010-12.
Happi Song
Another divisive one: mentioned frequently in the contemporary reviews, often quoted as either the best or worst song on the album. It's hard to disagree with the latter view: it's rather pedestrian and banal, both musically and lyrically ('If I can see and you can see, why can't they see?') and Eleni's dispassionate Nico pastiche quickly becomes tiresome.
It's not completely without merit – the chopped-up MES samples in the background almost give it a wonky charm – but overall it's just dull and sluggish. Only played live four times.
Monocard
Not content with exploring Greek comedy-thrash-metal, the group turn their attention to sludge/doom-rock. Monocard is an unlikely hybrid of Bardo Pond, Earth, Sonic Youth and early Sabbath.
On The Annotated Fall, Antoine suggests that the 'harsh whooshing synth noises were made by a Korg Monotron mini-synthesizer', which may at least partly explain the song's title (see this video from 3:28). It may also be a reference to a drug used to treat angina.
A particularly impenetrable set of lyrics, although, as ever, they contain some well-crafted if baffling turns of phrase: 'I walk into village, fate-infected / Trenches in Hounslow / The true chiefs / Gorilla's an apprentice of Chiswick.'
The track has a certain slow-burning, swampy menace, although it does start to lose momentum over its eight-minute length. Only played live eight times, all in 2011.
Laptop Dog
Although it features some relentless snare work from Keiron, Laptop is actually quite restrained. There's an unusually prominent acoustic strum, and Dave Spurr's contribution is notably understated (although a bit of the customary fuzzy flatulent sound does try to emerge in a few places, e.g. at 0:58). The slightly off-beat rhythm is reminiscent of mid-period Teenage Fanclub; the chord progression also borrows a little from Thin Lizzy's Jailbreak. Eleni contributes a gentle melody that has a stylophone-ish quality.
Smith's vocal is similarly restrained, and is largely free of the excessive growling and hissing found elsewhere. Not for the first time, he disparages the influence of technology, although the track doesn't quite have the aggressive, hectoring tone that would later emerge on Quit iPhone and Fibre Book Troll. He mocks the 'laptop craze' which leads people to believe that 'all life' is held therein. The internet is personified as 'a big creature' that 'will stalk you, and it will alliterate and proclaim'. Basically, thirty years later, he's still saying 'Turn that bloody blimey Space Invader off!' Quite what Keith Richards has to do with anything, however, is unclear.
There's an out-take of this one on YouTube as well, and it's a particularly intriguing one. It has a far more rockabilly feel, and sounds like it could have quite happily slotted into RPTLC.
Laptop Dog got 19 live outings, all in 2011.
I've Seen Them Come
After 20 seconds of what sounds like Keiron sitting down for a soundcheck, I've Seen Them Come locks onto a brutal, simplistic three-chord motif and doesn't let go for six minutes. It follows the '3 Rs' mantra religiously, hammering away without remorse. There's something admirable about its sheer bloody-mindedness, but it was one that several reviewers singled out for criticism: the Pitchfork review declared it 'an idea for an intriguing 20-second passage of a song, stretched out to an unbearable six minutes'; Soundblab described it as 'substandard, aimless ramalama thrashing'.
These comments are not completely unfair. However, the track is not entirely without variation: at 1:40, there's a brief pause before the group pile back in with gusto; at 4:41 Greenway takes centre stage with the circular riff and Eleni smears some oscillating sci-fi stuff over the top. It doesn't quite sustain its six minutes, but it does at least flirt with that hypnotic quality that the group sometimes achieved when ploughing this kind of furrow.
And, as was often the case with this type of song, it undoubtedly made a lot more sense live:
Lyrically, it's not one of MES's more thoughtful efforts; basically, a long list of places. The Annotated Fall suggests Banding, Fong, Gong, Ban Hu, Fu Gong, Guangzhou, Prague, Petakwai, Auckland and Brisbane – there are many others, although it's not entirely clear how many are actually real places. Oddly, there seems to be a reference to Betty Blue (3:13); also, 'metal mass' (3:23) is, apparently, a real thing.
It was only performed seven times, all in November 2011.
Age Of Chang
After a scratchy, lo-fi opening similar to Bury, full of abrasive distortion, Age Of Chang hits a metronomic rhythm akin to its predecessor. It's similarly relentless, but there's more variety and subtle texture here, a more considered ebb and flow. Once again, Greenway, Spurr and Melling lay down a muscular, controlled riff; Eleni adds splashes of squiggly colour.
MES contributes arguably his strongest vocal on the whole album here: a venomous, fractured diatribe that's full of fury and bile. It's not at all clear what he's on about, but it features a number of beautifully composed phrases: 'Into the flower duct, into the lowlands, the flower drum awaits'; 'contractual land and laptop survey, a dam of vast proportions'.
Played live 20 times, 2010-12.
Overall Verdict
Ersatz GB is not a generally well-regarded album, either by committed Fall fans or more objective listeners, and it's easy to see why. It's messy, unfocused, and often quite a challenging listen. That said, there are great rewards to be had from repeated plays, even if you do have to work harder to hear them than you do on many other of the group's albums.
Critics of EGB tend to home in on two specific faults: Smith's vocal style (this review, which rates Ersatz as the worst Fall LP, describes his contributions as 'wet slop') and the musicians' perceived workmanlike mundanity. Neither accusation is entirely without foundation, but neither are they completely justified.
Smith's vocals (and lyrics) undoubtedly fall a long way short of the power, lucidity and eloquence of, say, New Puritan, Winter or Garden. It's true that he too often falls back on growls and hisses that pay scant regard to the music surrounding them. Some of the lyrics have a lazy, 'this'll do' feel to them (Nate and Mask being prime examples).  However, there is still a range of inventive and entertaining use of language (see the several examples above). Moreover, Smith is clearly settling into a vocal style that matches his reduced physical capacity. It doesn't always work (Mask Search is an uncomfortable listen for this reason), but in some instances (e.g. Age of Chang) you get the sense of transformation; a redirection and refocusing of his craft.
Whilst it's easy to sympathise with those who struggle with Smith's vocals on Ersatz, the accusation that the unusually settled group line-up are churning out something uninspired and mundane is far less defensible. It doesn't take extensive listening to pick up a wide range of nuanced and intriguing sounds. Pete Greenway displays versatility throughout; Spurr and Melling are solid but inventive; Eleni also makes a highly valuable contribution throughout, adding a range of interesting and intriguing textures.
Distinctly flawed – undoubtedly; some way from their best – unarguably; largely without merit – certainly not. As Luke Turner of The Quietus said, 'To mediocrity, The Fall continue to say "no"'.
My "Version"
At 46 minutes, with little in the way of b-sides, there's no real alternative to create. I do have a combined version of Ersatz and Sub-Lingual Tablet, but we'll get to that in due course.
Rankings
Laptop Dog is a perfectly decent tune, although not perhaps an especially strong choice for a single:
Theme From Sparta F.C. #2
Living Too Late
Jerusalem/Big New Prinz
Kicker Conspiracy
The Man Whose Head Expanded
How I Wrote 'Elastic Man'
Totally Wired
Free Range
Behind The Counter
Marquis Cha-Cha
Lie Dream Of A Casino Soul
The Chiselers
Touch Sensitive
(We Wish You) A Protein Christmas
Slippy Floor
Bury
Reformation! The Single
Cab It Up
Cruiser's Creek
Hey! Luciani
F-'Oldin' Money
Higgle-Dy Piggle-Dy
I Can Hear The Grass Grow
Mr. Pharmacist
Couldn't Get Ahead/Rollin' Dany
Look, Know

Laptop Dog

The Fall vs 2003
Telephone Thing
There's A Ghost In My House
Victoria
Hit The North
Bingo-Master's Break-Out!
Rowche Rumble
Fiery Jack
Masquerade
Ed's Babe
High Tension Line
15 Ways
It's The New Thing
White Lightning
Popcorn Double Feature
Why Are People Grudgeful?
Oh! Brother
Rude (All The Time)
Rude (All The Time) EP
As an album, EGB is less consistent than Middle Class Revolt, but has more in the way of invention. Its inconsistency places it in similar territory to LUS and Winner, but both of those albums (although they have their low points) have – just about – more peaks than EGB. But the 20s are, by now, very congested territory.
This Nation's Saving Grace
Your Future Our Clutter
Perverted By Language
The Wonderful And Frightening World Of
Hex Enduction Hour
The Real New Fall LP Formerly 'Country On The Click'
Levitate
Slates
Grotesque
Imperial Wax Solvent
The Unutterable
Fall Heads Roll
The Marshall Suite
Cerebral Caustic
I Am Kurious Oranj
Room To Live
The Infotainment Scan
Extricate
Bend Sinister
Dragnet
The Light User Syndrome
Are You Are Missing Winner

Ersatz G.B.

Middle Class Revolt
Code: Selfish
Shift-Work
Live At The Witch Trials
Reformation Post TLC
The Frenz Experiment